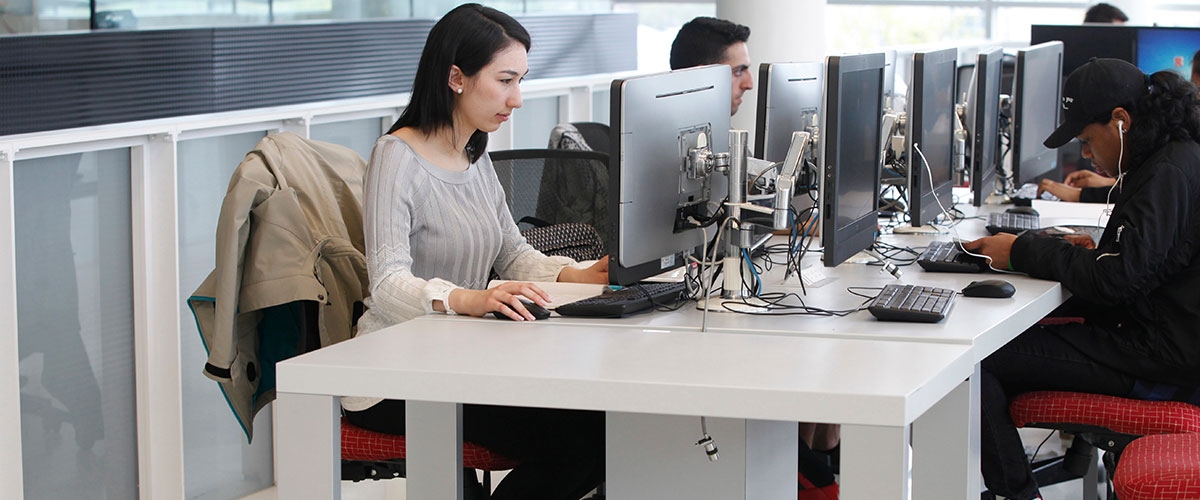 Office of Technology & Instructional Service
Rutgers Business School Office of Computing & Instructional Services provides specialized technical services and support in the objective of furthering the mission of Rutgers Business School.  OTIS maintains state-of-the-art facilities, manages advanced research and operations systems, and offers unique sets of services to faculty, staff, and students.
Email us at helpdesk@business.rutgers.edu or call (973) 353-1821 in Newark or (848) 445-0430 in Livingston.
Help Desk Requests
Rutgers Business School Faculty and Staff can now log into the new RBS Service Desk to submit, manage, and view the status of their requests. Powered by Dell KACE, you may login with your Business School credentials here: https://kace.business.rutgers.edu.
Office Hours and Locations
Newark Office
1 Washington Park
Room 526
Newark, NJ 07102
Tel: (973) 353-1821
Fax: (973) 353-5176
Phone Support
Monday through Thursday 8:30am to 6:30pm
Friday 8:30am to 5:30pm
Office Hours
Monday through Thursday 10:00am to 6:00pm
Friday 10:00am to 5:00pm
Livingston Office
100 Rockafeller Road
Piscataway, NJ 08854
Tel: (848) 445-0430
Fax: (732) 445-5647
Service Hours
Monday through Friday 8:30am to 4:30pm
Additional Hours Available through Appointment
Staff
Russell Clarke
Senior Director
(973) 353-1821 / (848) 445-0430
Shevon Jackson
Associate Director for Enterprise Systems
(973) 353-1821
Joseph Bassano
Associate Director for Customer Support Services
(848) 445-0430
William Reason
System Administrator
(848) 445-0430
Joseph Mathew
Instructional Technologist
(973) 353-1821
Max Biles
System Administrator
(848) 445-0430
Wesley Stochel
Unit Computing Specialist
(848) 445-0430