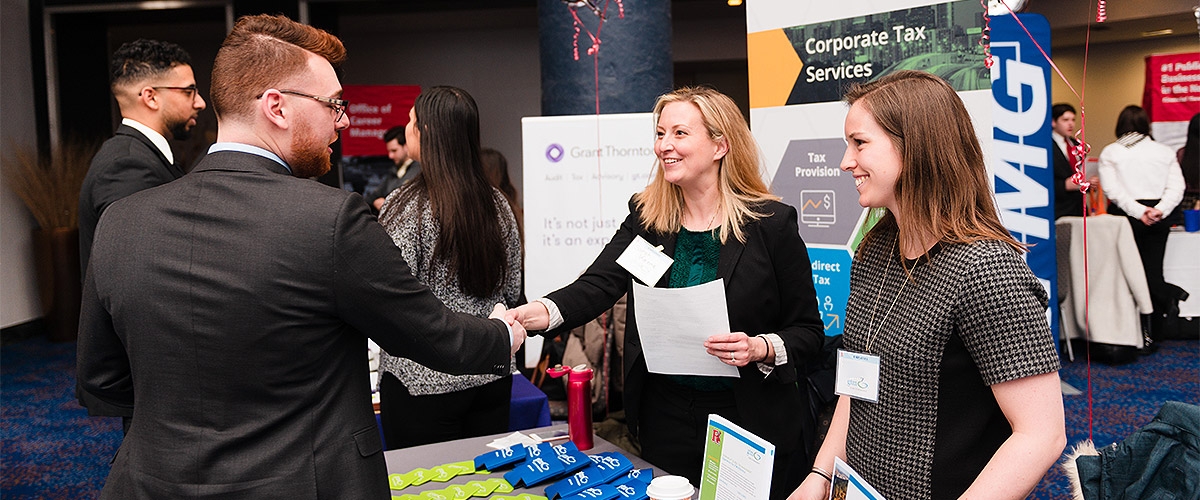 Office of Career Management
Undergraduate New Brunswick Program
Our mission is to promote RBS Undergraduate New Brunswick as a source for top talent, by preparing our students to find internships, Co-Ops and full-time employment. We accomplish this mission by:
Providing employers concentrated, targeted and focused access to business students.
Preparing our students to effectively market their value to a prospective employer.
Partnering with Career Services, alumni and faculty to augment existing resources.
OCM Programs
Career advising walk-in hours and appointments
Resume Critiques
Mock Interviews
LinkedIn Profile Review
Networking Opportunities
Virtual Resources
Although the university is transitioning into online for the remainder of the semester, the Office of Career Management is still here to help you achieve your professional goals. We have been working to provide you virtual options to further your career development, such as professional success webinars, online networking opportunities, and virtual advising. Be sure to constantly check our Upcoming Events, social media, and BusinessKnight for all of the virtual options available to you.
Need an Appointment?
If you would like to schedule an appointment please email RBScareers@business.rutgers.edu
Our Career Management Specialists host Virtual Drop-In Advising hours every week to provide you with any professional development assistance you may need. If you need help with a quick career related question, please feel free to come to drop-in hours. Please note: drop- ins are not a substitute for a full-fledged career advisement meetings.
Share Your Next Steps
Complete the career survey about your post-graduation plans for your chance to win a $100 Amazon gift card!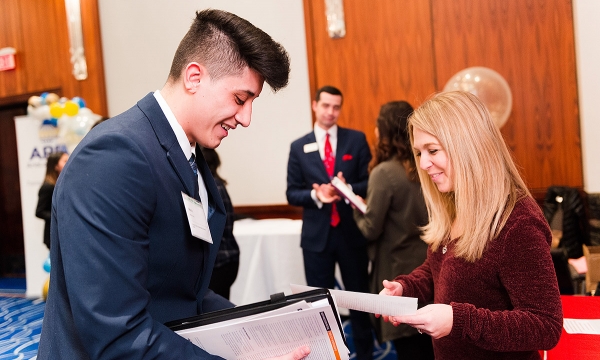 Events
The Office of Career Management offers a wide range of networking and recruitment opportunities for our employer partners and students, as well as programming to improve our students' professional skillsets. Our diverse programming addresses the professional needs of students through day-to-day advising, exclusive RBS events and supportive initiatives such as RU Suited. Learn more about our upcoming events.
BusinessKnight
As a Rutgers Business School student, searching for employment opportunities is essential- and now you have access to TWO career platforms: RBS BusinessKnight and Rutgers Handshake.
Your premier career management tool is BusinessKnight, powered by Simplicity. This career portal is exclusive to only Rutgers business students. Why should you use it?
Exclusive registration for Rutgers Business School-related events, such as the RBS Career Fair.
Job postings are tailored for RBS students and RBS-specific majors.
This platform hosts a smaller pool of students, which means a smaller pool of candidates applying for positions you are interested in.
Business Forum, a required business school core course, will be using this platform for class activities and assignments.
Accessing BusinessKnight
Click the button below.
Enter your Rutgers email, which will then prompt you to set your password.
Update your profile on the left-hand menu with your resume, education, experience, projects, and skills.
Explore events, workshops, and job postings
If you have any issues, contact: RBScareers@business.rutgers.edu
Handshake
This new career management platform offered to all Rutgers students provides:
Machine learning to highlight relevant resources tailored to each user
A mobile app that allows students to access platform features on the go
Ability to follow employers of interest and receive alerts when opportunities are posted
Visit bitly.com/ruhandshake to set up your account.

Additional Resources
Office of Career Management Staff
Eugene Gentile
Director
848-445-8543
Florence Herman
Career Management Specialist
848-445-3583
Valbona Koxha
Career Management Specialist
848-445-5631
Leigh-Anne M. Cobb 
Senior Program Coordinator
848-445-5412
Location
We Have Moved! - We can now be visited on the 5th floor of 100 Rock. Suite 5005E.
Rutgers Business School
100 Rockafeller Road
Suite 5005E (Fifth Floor)
Piscataway, NJ 08854-8054