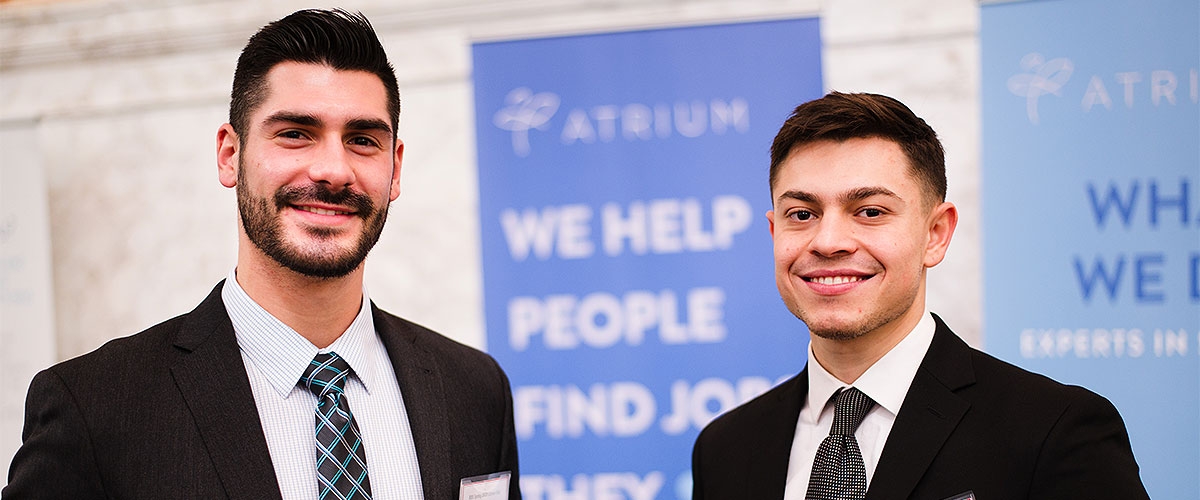 Office of Career Management
Undergraduate Newark Program
Our mission is to promote RBS Undergraduate Newark as a source for top talent, by preparing our students to find internships, Co-Ops and full-time employment. We accomplish this mission by:
Providing employers concentrated, targeted and focused access to business students.
Preparing our students to effectively market their value to a prospective employer.
Partnering with Career Services, alumni and faculty to augment existing resources.
OCM Services Include
Individual 1-on-1 Career Coaching Appointments (All career coaching appointments are held on-site at 1 Washington Park)
Internship and Co-op Advice
Resume and Cover Letter Critiques
Video Interview Rooms
Mock Interview Practice
Access to BusinessKnight, Rutgers Newark Handshake, and Rutgers New Brunswick Handshake (includes job postings, resources, campus recruiting for the Newark and New Brunswick Campuses)
Targeted Professional Development Workshops
Annual RBS Fall and Spring Career Fairs
Industry Panels (Accounting, Finance, Marketing, MIS, Supply Chain)
BusinessKnight
As a Rutgers Business School student, searching for employment opportunities is essential- and now you have access to TWO career platforms: RBS BusinessKnight and Rutgers Handshake.
Your premier career management tool is BusinessKnight, powered by Simplicity. This career portal is exclusive to only Rutgers business students. Why should you use it?
Exclusive registration for Rutgers Business School-related events, such as the RBS Career Fair.
Job postings are tailored for RBS students and RBS-specific majors.
This platform hosts a smaller pool of students, which means a smaller pool of candidates applying for positions you are interested in.
Business Forum, a required business school core course, will be using this platform for class activities and assignments.
Accessing BusinessKnight
Click the button below.
Enter your Rutgers email, which will then prompt you to set your password.
Update your profile on the left-hand menu with your resume, education, experience, projects, and skills.
Explore events, workshops, and job postings
If you have any issues, contact: RBScareers@business.rutgers.edu

Handshake
This new career management platform offered to all Rutgers students provides:
Machine learning to highlight relevant resources tailored to each user
A mobile app that allows students to access platform features on the go
Ability to follow employers of interest and receive alerts when opportunities are posted
Visit bitly.com/ruhandshake to set up your account.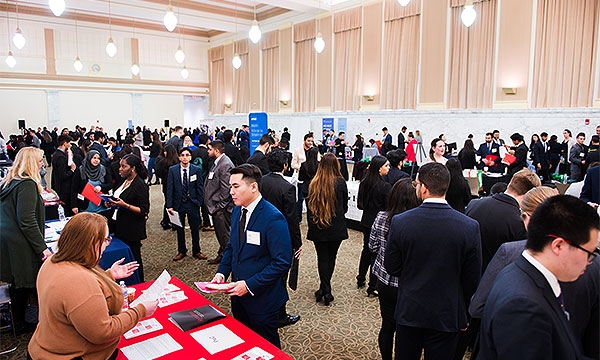 Events
The Office of Career Management offers a wide range of networking and recruitment opportunities for our employer partners and students, as well as programming to improve our students' professional skillsets. Our diverse programming addresses the professional needs of students through day-to-day advising, exclusive RBS events and supportive initiatives such as RU Suited. Learn more about our upcoming events.

Despite our unforeseeable circumstances, the Office of Career Management is still finding new ways to help students meet their professional goals. Be sure to constantly check our calendar of events, social media, and BusinessKnight for weekly webinars, virtual networking opportunities, and resources available for students.
Report Your Offer
Received an offer for a full-time, co-op, or internship position?
Report your full-time or internship offer by completing the 12Twenty survey.
Why should I report my offer and how is my information used?
As a member of the RBS-Newark family we want to hear your story! We take great pride in your accomplishments and we need your help to continue to promote your achievements! Your response also allows us to compete in the rankings which helps increase the value of your degree, and attracts recruiters looking for top talent. It is a way to showcase the success of the RBS-Newark students and strengthens the identity of our brand.
All individual identifying information is kept completely confidential and the data is reported in aggregate form. Questions? Email ocm-nwk@business.rutgers.edu.

Resources
General
Professional Development
Resumes
Elevator Pitches
Career Fairs
Interviews
LinkedIn
External Resources
Office of Career Management Staff
If you need any assistance, please email ocm-nwk@business.rutgers.edu
Need an Appointment?
Please follow these steps to request an appointment. Please read carefully when scheduling in-person vs. virtual meetings.
Log into Business Knight
Click on Appointments
Request New Appointment
Fill in fields
Click check availability
Select day/time
Fill in fields
Click submit request
Once you have completed the steps above your appointment request will be reviewed and approved by a counselor. A follow up email will be sent to you with the meetings details. Please check your SPAM/JUNK mail as well to make sure you do not miss it.
Office Hours:
Monday & Wednesday: 8:30am-6:00pm
Tuesday, Thursday & Friday: 8:30am-4:30pm