RBS Business Leader Speaker Series - NWK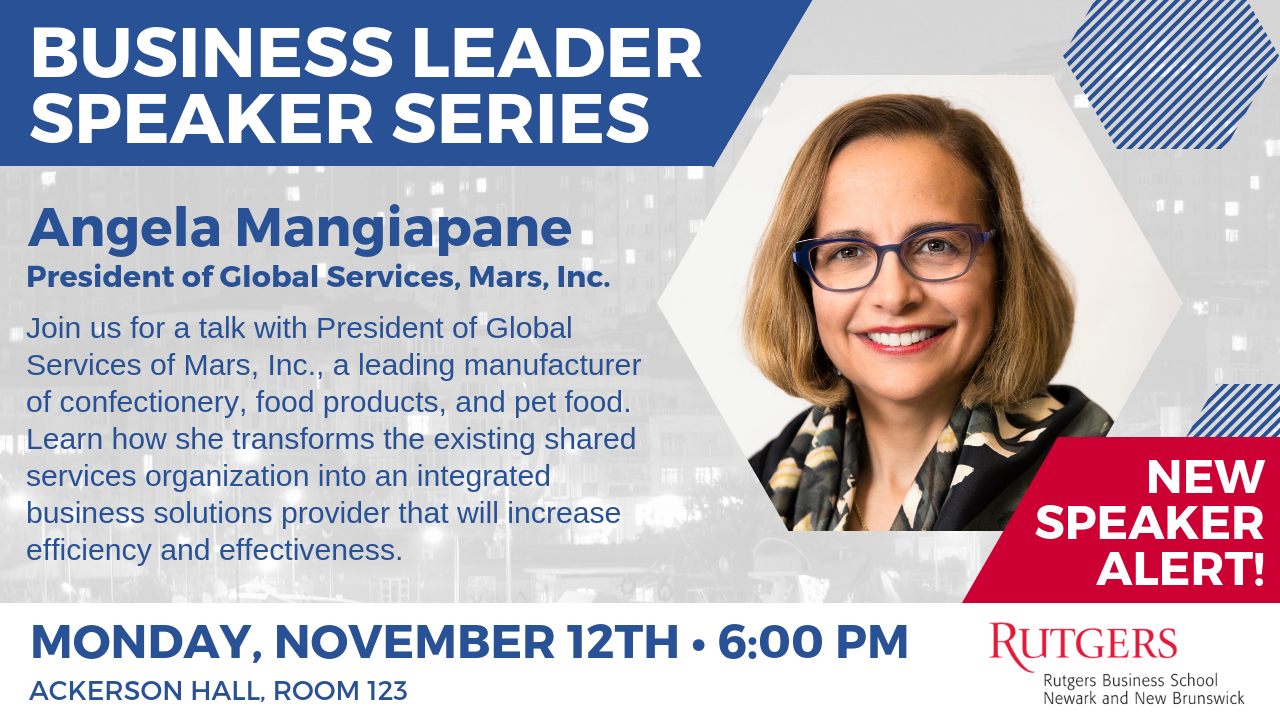 Angela Mangiapane
President of Global Services, Mars, Inc.
Join us for a talk with President of Global Services of Mars, Inc., a leading manufacturer of confectionery, food products, and pet food. Learn how she transforms the existing shared services organization into an integrated business solutions provider that will increase efficiency and effectiveness.
The event will be followed by a reception and is open to the RBS community.
Fall 2018 RBS Business Leader Speaker Series Line-up
Nov 29: Bonnie Anderson, CEO Veracyte (1WP Bove Auditorium)
For more information please contact Can Uslay, Director Special Projects (can.uslay@business.rutgers.edu).