Blackboard Collaborate Ultra
Faculty Resources & Tutorials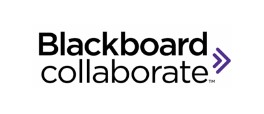 What is Blackboard Collaborate Ultra? 
Blackboard Collaborate is a real-time video conferencing tool that lets you add files, share applications, and use a virtual whiteboard to interact. Collaborate with the Ultra experience opens right in your browser, so you don't have to install any software to join a session. 
When should I use Blackboard Collaborate Ultra? 
If you use Blackboard as your LMS Collaborate Ultra is recommended for Synchronous training. 
Blackboard Collaborate Ultra how-to resources 
Pedagogical Best Practice & Recommendations
Inform students: Provide students with clear information about when you'll be hosting the web conference beforehand, including the time, date and connection information. 
Set up early: Start/join the conference at least ten minutes before the start time you've told students. This will give you a chance to upload any slides/documents (if necessary) and ensure everything is working properly. 
Upload documents: Upload any slides or documents to the conference before the students arrive so they're ready to go. 
If using webcam, turn it on/test it out: If you need to adjust the view, you can before anyone arrives! Make sure you are not sitting directly in front of a light source or a messy background, if possible. 
Mute users: After the students have entered and you're ready to start, you should mute all users to prevent audio feedback. 
Confirm that users can hear you before you start: Before you get started, ask your students to confirm that they can hear you (they can type yes or no in the text chat) and if they can see your slides (if you've uploaded any). 
Questions & communication: Make clear the method by which you'd like students to communicate with you. Students can ask questions in the text chat, or they can unmute their microphone and ask a question using audio–you should let them know what you prefer. Especially in large classes, it may be best to ask students to type "I have a question" in the text chat, and ask them to wait for you to call on them. Then, they can unmute their microphone and ask their question.
Additional training and resources
Blackboard training sessions: https://go.blackboard.com/Instructor-webinar-series 
Blackboard help for teachers: https://help.blackboard.com/Collaborate/Ultra/Moderator