CEO Lecture Series: Harvey Schwartz LC'87
10 Years Later: Reflecting on the Financial Crisis
A conversation with Harvey M. Schwartz LC '87, former president and co-chief operating officer of The Goldman Sachs Group, Inc.
Moderated by Professor Ben Sopranzetti
About Harvey Schwartz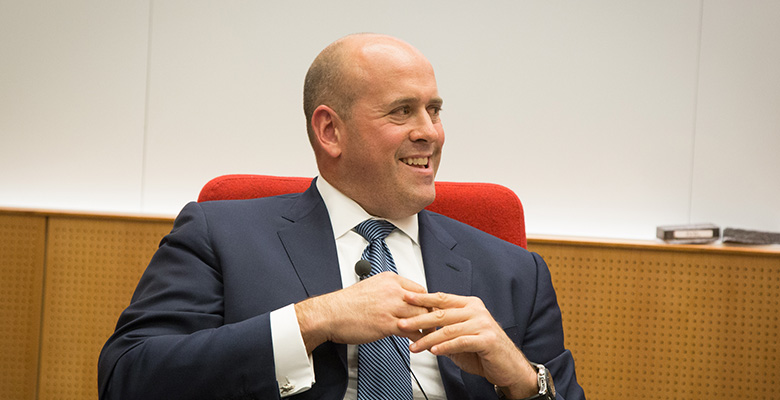 Harvey Schwartz is Former President and Co-Chief Operating Officer of The Goldman Sachs Group, Inc.
Mr. Schwartz served as the firm's Chief Financial Officer from 2013 to 2017. Prior to that, he was Global Co-Head of the Securities Division from 2008 to 2013 and Global Head of Securities Division Sales between 2007 and 2008. From 2005 to 2007, Mr. Schwartz was Head of North America Sales, and from 2004 to 2005, he was Co-Head of the Americas Financing Group within Investment Banking.
Registration
To attend this event, please RSVP.
Contact
If you have questions, contact Marina Costa at 848-932-7789 or email eventrsvp@ruf.rutgers.edu.