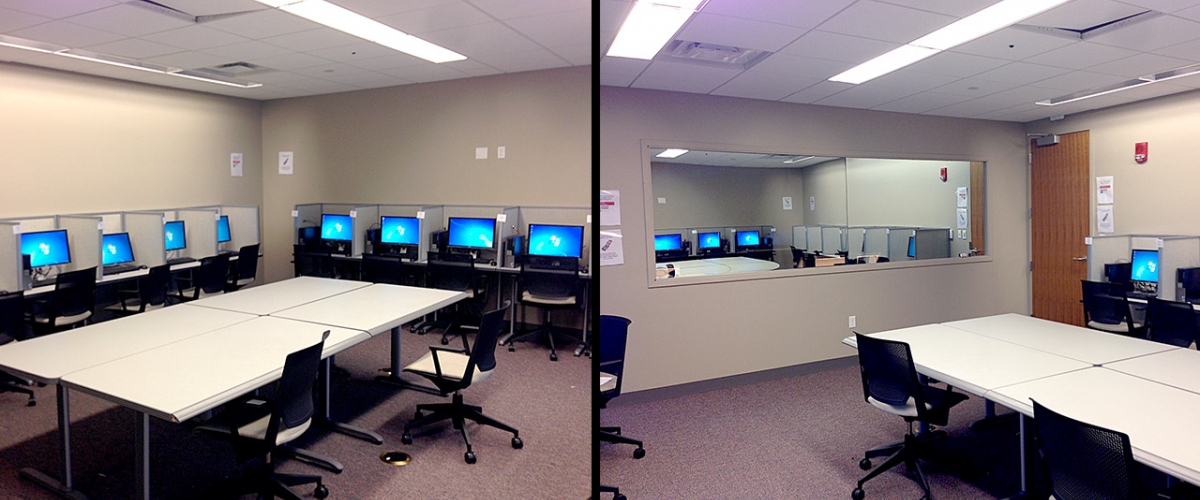 RBS Behavioral Lab
Hello and Welcome to the RBS Behavioral Lab.
RBS Behavioral Lab is a research center that seeks to facilitate cutting-edge business research. The lab is located in Rutgers Business School (RBS) at 1 Washington Park, 5th Floor, Room 531 in Newark, New Jersey.
The Behavioral Lab is dedicated to managing research in Marketing, Organizational Behavior, Supply Chain Management, Management, Finance, and Economics. RBS provides researchers with the opportunity to further understand human behavior and how people respond to different environments. The Behavioral Lab has the ability to run experimental and survey research as well as conduct interviews and focus groups. It also provides undergraduates here in Newark with an opportunity to learn first-hand about cutting-edge research performed in a business school context. Our mission is to provide all faculty and doctoral students with the resources necessary to collect cutting-edge empirical data and ultimately, to help them produce high quality academic publications.
If you have any questions about the lab, please contact us for more information.
Introduction to Marketing, Principles of Management, Marketing Research, and Consumer Behavior Students
Students enrolled in any of the courses above can learn more about required lab participation and can sign up for studies via Sona by visiting the required research page.
For Faculty and Researchers
Any RBS faculty members or researchers interested in running lab studies should visit our faculty page.