Undergraduate - New Brunswick Convocation
CONGRATULATIONS TO OUR GRADUATING STUDENTS!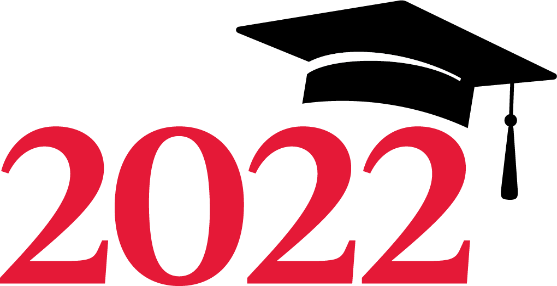 It's time to celebrate this very significant accomplishment. Be sure to join the graduation festivities in recognition of your achievement, as proud family, friends, faculty, and staff cheer you on.
The ceremony begins Thursday, May 12, 2022, at 3:00 PM.
Click to View the Live Ceremony
Graduation comprises of two significant events to celebrate your achievement: The Business School convocation, where you'll join your business graduating class, walk across the stage, and receive individual recognition, followed by The University Commencement at SHI Stadium, where all the Rutgers schools celebrate together. We hope you will plan to participate in both ceremonies for the whole experience.
Rutgers Business School New Brunswick Convocation
Thursday, May 12, 2022
Time – 3:00-5:00 pm
Place - Jersey Mike's Arena (formerly known as the RAC)
Livingston Campus
Doors open: 1:30pm
Faculty Line up: 2:15pm
Please note that the May 12th convocation will take approximately 2 hours so plan accordingly. As a courtesy to and out of respect for all graduates, graduates will not be permitted to leave early. You should remain seated until the conclusion of the ceremony.
The 256 Anniversary Commencement
Sunday, May 15, 2022, at 10:00 am at SHI Stadium. Please visit commencement.rutgers.edu for full information.
---
Seniors who have completed their degree requirements in January 2022 or will be completing their degree requirements in May 2022 or August 2022 are permitted to walk in the RBS Convocation on May 12, 2022.
GRADUATES SHOULD ARRIVE AT 1:30 WHEN THE DOORS OPEN.
Please note that the RBS ceremony will last approximately 2 hours, so please plan accordingly. Graduates will not be permitted to leave during the ceremony. Leaving before the end of the ceremony disrupts those families whose candidates have not yet been acknowledged. Please return to your seat after you have been recognized. Graduates are encouraged to use the restroom before the start of the ceremony.
Arrival Information
The doors to Jersey Mike's Arena will open at approximately 1:30 pm. When graduates arrive, they should proceed down the North and South hallways toward the back of the arena and proceed down the stairs to the CHECK-IN desks. Graduates must check in with their corresponding major to receive their personalized graduation card before being seated, according to their first major, by an RBS marshal.
Once the ceremony begins, and after the speeches are concluded, graduates will approach the platform with their fellow classmates in their major. Once each graduate's name is called, they will walk across the stage to receive their RBS gonfalon pin.
Diploma Information
Diplomas are not given out at the RBS Convocation Ceremony. Click here to access the Online Diploma Application.
Deadlines for January, May, and August are:
| Grad Month | Begin Date | End Date |
| --- | --- | --- |
| January | 9/1/2021 | 1/15/2022 |
| May | 12/15/2021 | 5/15/2022 |
| August | 4/1/2022 | 8/15/2022 |
Diplomas will be mailed to the address listed on your diploma application approximately 6-8 weeks after graduation.
New Brunswick Convocation Speaker
Robert Platek

Graduating with Honors
College Honors cords will be available to students with a 3.5 cumulative GPA or above as of the fall 2021 semester. No exceptions will be made.
If you missed the deadline, gold honors cords can be picked up in the undergraduate suite 1008 at 100 Rock until May 11th between the hours of 10 am and 4 pm.
Beta Gamma Sigma honor cords will be provided to seniors who are members as well on the dates above.
Beta Alpha Psi members: Honor cords can be picked up from Dornell Haurey in the Accounting Department in 100 Rock, South Tower, Room 4141.
Student Regalia
Academic regalia is required to participate in commencement and convocation ceremonies. Graduation caps, gowns, and gold hoods for Rutgers Business School students can be purchased at the Barnes and Noble College Bookstore, located at 100 Somerset Street in New Brunswick. The RBS gowns are black, with a red panel down the front middle. The gold hood represents the Bachelor of Science degree. The red and black tassel for the cap should start on the student's right and be shifted during the Tassel ritual on May 12 to the left.
Grad Fair at Barnes & Noble on Somerset Street
April 6 & 7, 10am to 6pm Rutgers.bncollege.com
New Brunswick students:
Order regalia online now thru March 4 for pick up in-store beginning April 6 or, for delivery directly to the student, must order by April 22.
Purchase Wizard or Rutgers.bncollege.com
Invitations
Invitations to the RBS Convocation will be available for pickup at Rutgers Business School in the undergraduate suite 1008 from 10 am to 4 pm until May 11th.   Please note that you MUST complete the RBS Undergraduate Survey before picking up your invitations.
There is no limit to the amount of guests you can bring to Jersey Mike's Arena. 
Mandatory Student Surveys
Before you pick up your graduation invitations, you must fill out TWO online surveys – the RBS Undergraduate EBI survey AND the Outcome survey.
Both surveys have been emailed to your Rutgers email account (@scarletmail.rutgers.edu or @rutgers.edu). Please check spam folders.
Click the link for the Outcome survey. The EBI survey can only be accessed through email.
Parking
RBS Convocation Parking:
Parking is available on Livingston Campus and is free. The Green and Yellow lots provide parking close to the Arena.
RBS Convocation Handicap drop-off/parking:
Please use the Green Lot, accessible through Hospital Road from Avenue E, for handicap drop-off area and accessible parking spaces. Handicap spaces are first come, first served.
Handicap Seating
There will be handicapped seating available in Jersey Mike's Arena during the RBS Convocation. No reservations are necessary. Please look for the signage for handicapped seating on the first level.
Photography
Professional photographers from Island Photography will take pictures of each student on stage during the RBS Convocation ceremony. Individual photos will be taken once the student exits the stage area, and each graduate will be allowed to purchase packages. RBS is not affiliated with any other outside photography vendors. If you intend to take photos through a different photography vendor, make sure you are wearing the Rutgers Business School cap and gown (black with a red panel down the front center, black cap, red & black tassel). Senior pictures are not mandatory.
The Office of Alumni & Corporate Engagement in conjunction with our RBS Marketing/Communications Web Team created the Class of 2022 Celebration website for our graduates! It is a fun website that includes Class of 2022 zoom backgrounds, Class of 2022 lawn signs, alumni benefits and of course, a link to the RBS Store.
Please click on the link and enjoy!
COVID-19 Guidelines
Masks are not required for on-campus events, effective March 10, 2022.
Vaccination requirements:
Indoor events attendees must show proof of full vaccination or a COVID-19 negative PCR test taken within 72 hours prior to the event and must remain compliant with published COVID-19 protocols.
Graduates and children older than 5 are also required to show proof of vaccination or a COVID 19 negative PCR test taken within 72 hours prior to the event.
Outdoor events attendees are exempt from the proof of vaccine/negative test requirement.
Off-campus events are required to follow face covering and vaccination guidelines set by the host venue.
The Commencement website has recently updated the COVID-19 Guidelines under FAQs to read:
The health and safety of the Rutgers University community remains our top priority. We ensure that all in-person events are carried out in a manner that complies with CDC, New Jersey Department of Health, and Rutgers University guidelines.
Rutgers University–New Brunswick and Rutgers Biomedical and Health Sciences Commencement attendees will not be required to wear masks or show proof of vaccination in SHI Stadium.
Attendees who will be riding on Commencement Shuttle Buses will be required to wear masks while on the bus.
If you are experiencing any symptoms of COVID-19, or have come in contact recently with anyone who has been infected with COVID-19, we kindly ask that you stay home. All travelers, foreign or domestic, must adhere to the U.S. Department of State Travel Restrictions.
Please continue to check the event website for the most up to date information.
Welcome Recent Graduates to the RBS Alumni Family!
Learn about fun ways to celebrate, show your RBS pride, and stay connected, including Class of 2022 lawn signs and Zoom backgrounds.