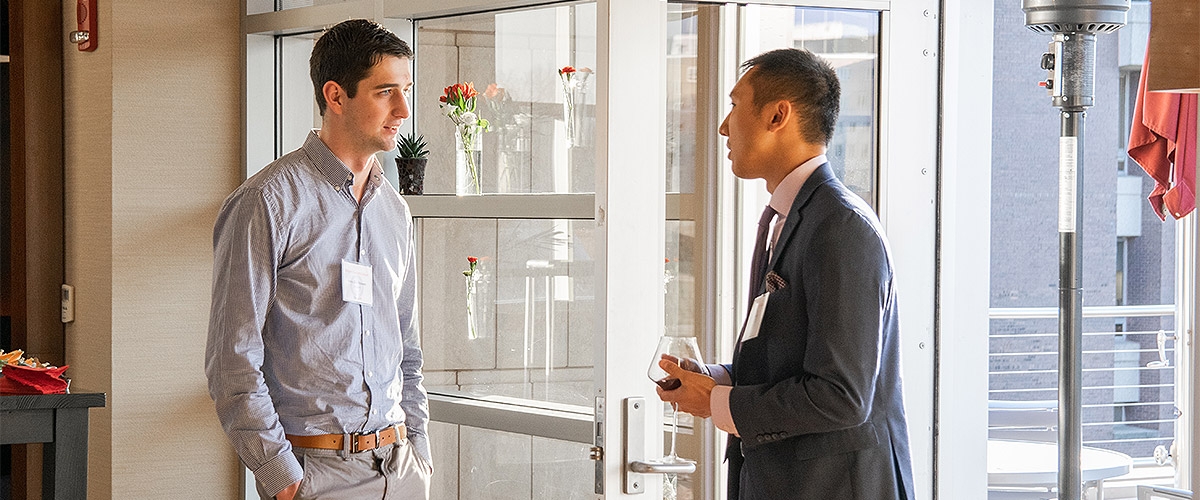 Mentoring Programs
TeamUP is a mentoring program that helps in the transformation of Rutgers Business School undergraduates and MBA students into responsible business professionals. Those students accepted into the program will consult one-on-one with a business professional to obtain insights about the nature of their profession, as well as guidance on professional planning, ethical responsibility and personal development. Professionals may apply at any time to join the TeamUP Mentor Pool.
Women BUILD (Business Undergraduates in Leadership Development), formerly known as Women's Business Leadership Initiative (WBLI), is a leadership program designed to provide high achieving, motivated and talented women undergraduates at Rutgers Business School the opportunity to reach their full leadership potential as business students, and empower them to work toward their future as the next generation of female business leaders committed to excellence in business, ethical judgment and global perspective.
The Helpful Executives-In-Reach (HEIR) program at Rutgers Business School connects students with a Senior Executive within the professional field they are preparing for. These HEIRs act as a resource to all students, particularly the MBA students that are assigned to each executive for mentoring.  In offering their unique perspective and professional insights to students, HEIRs help in the transformation of business students into successful and responsible business professionals.
Other professional mentoring opportunities for students at Rutgers
Rutgers Road to Wall Street New Brunswick