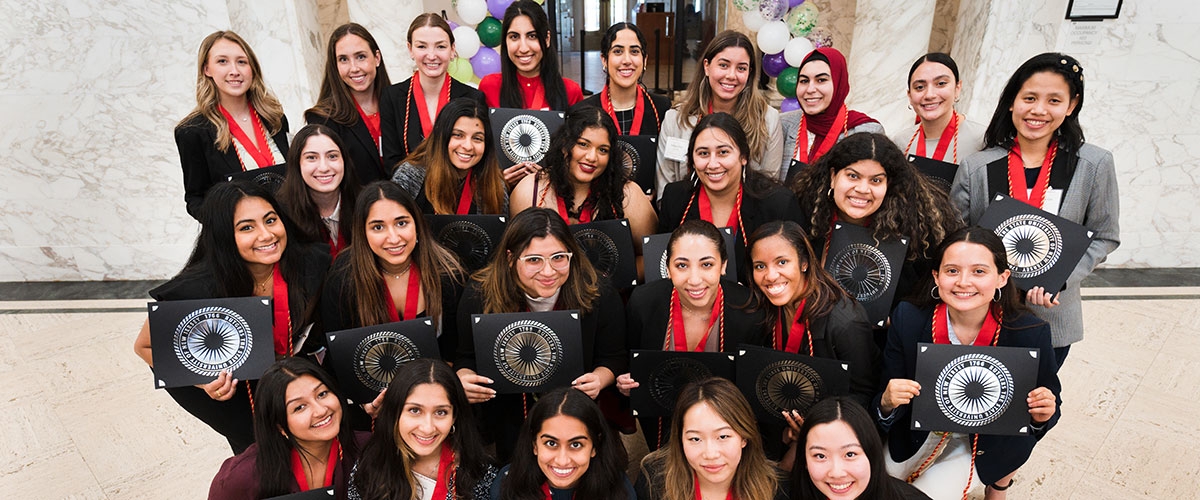 Women BUILD
Business Undergraduates in Leadership Development
Women BUILD (Business Undergraduates in Leadership Development), formerly known as Women's Business Leadership Initiative (WBLI), is a leadership program for high-achieving, motivated, and talented women undergraduates at Rutgers Business School. BUILD offers students the opportunity to reach their full leadership potential as business students and empowers them to work toward their future as the next generation of female business leaders committed to excellence in business, ethical judgment, and global perspective.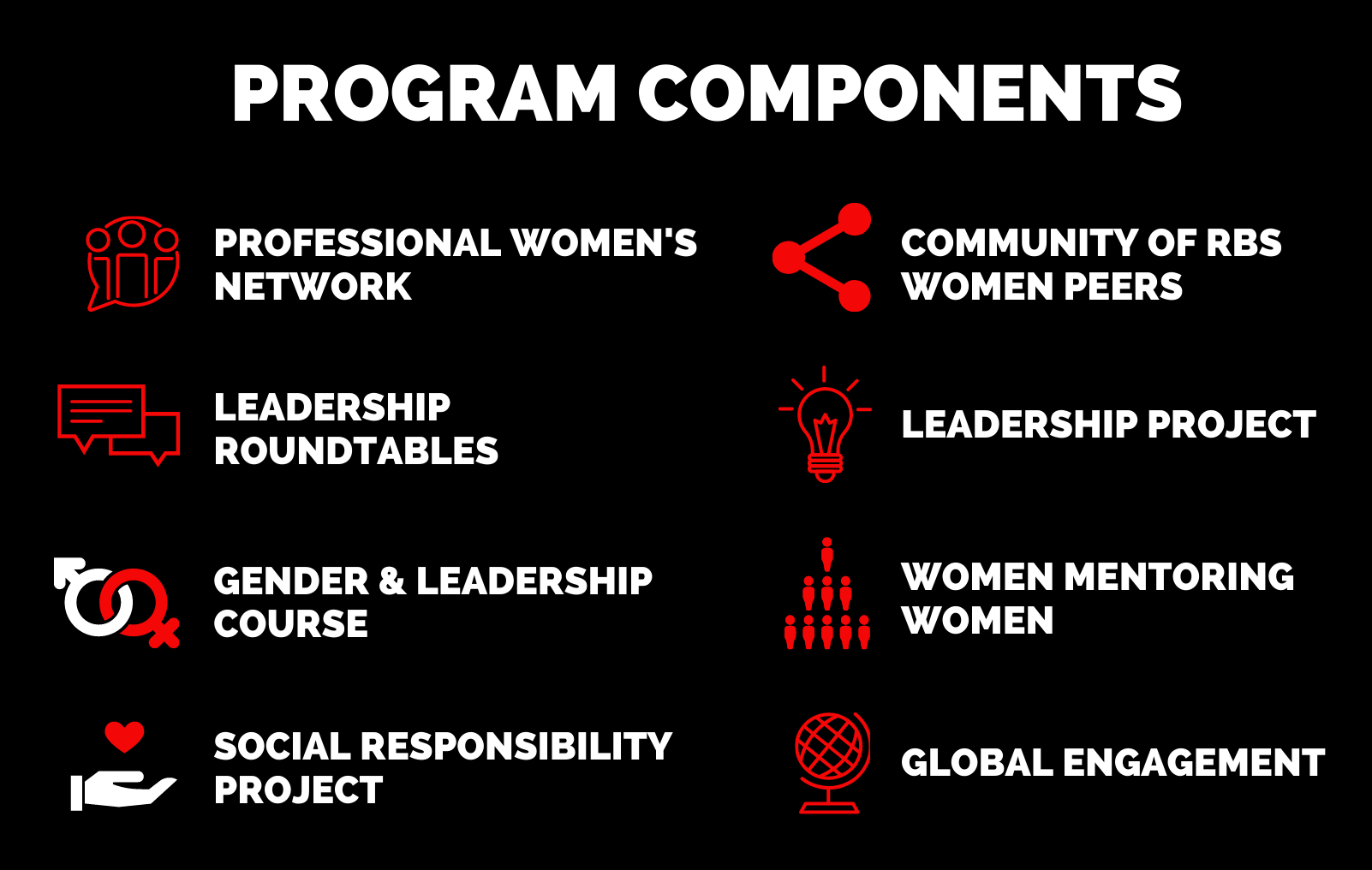 Program Overview
Year 1 (mandatory) provides students with rigorous learning opportunities for the self-development, knowledge acquisition, and skill building necessary to navigate the opportunities and challenges of gendered workplaces.
Year 2 (mandatory) provides students structured, practical opportunities to apply their business learning and expertise in a real-world context, and, in the process, recognize the influence of gender on leadership.
Year 3 (by invitation) students serve as BUILD Fellows who represent Women BUILD within and outside the university and give back to the program by supporting students in Year 1 and 2.
Students earn points by participating in each aspect of the program. Those students who complete the mandatory requirements and acquire the necessary number of points will earn the Women BUILD Certificate in Women's Business Leadership.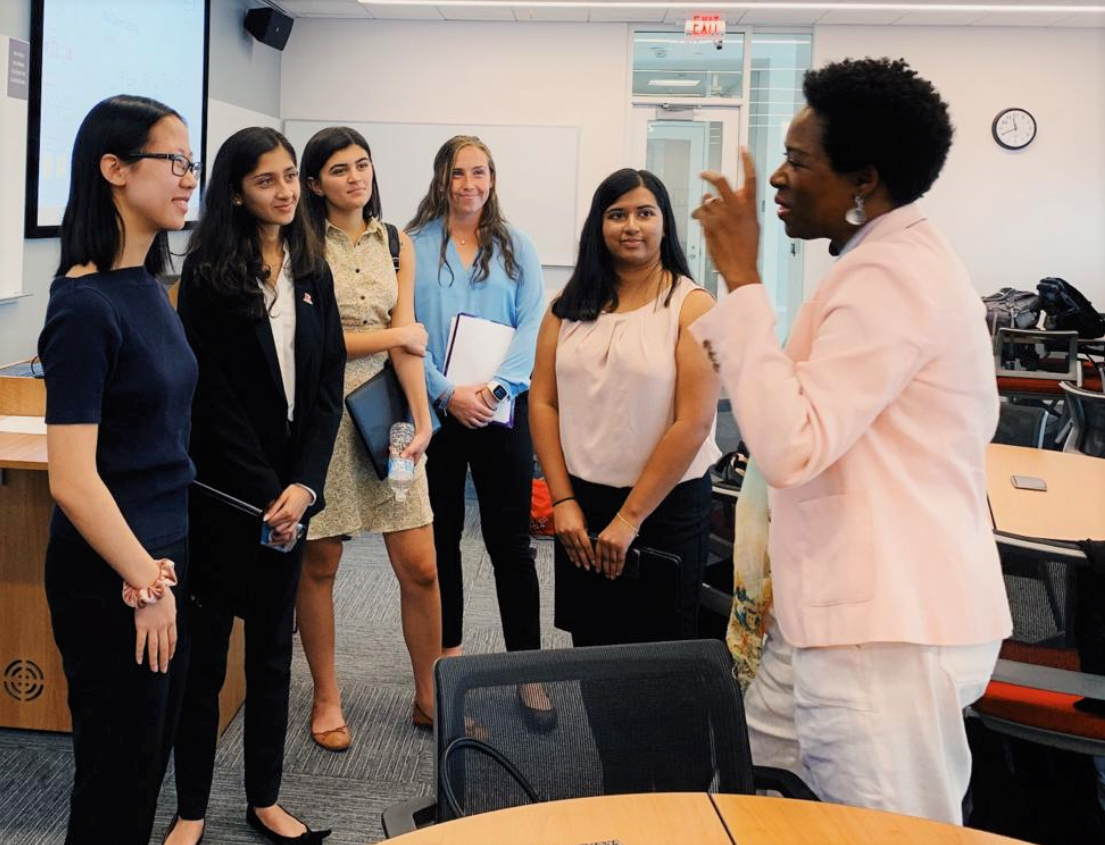 Eligibility & Application Requirements
Sophomore or Junior enrolled at RBS (when beginning the program)

Students are required to have 2 full academic years to commit to the program

3.0 GPA or higher (Newark); 3.25 GPA or higher (New Brunswick)

Interview with Program Director/Coordinator (by invitation)
New cohorts begin the fall semester of each year. The deadline to apply to be a part of the next Women BUILD cohort is April 1.
BUILD's Impact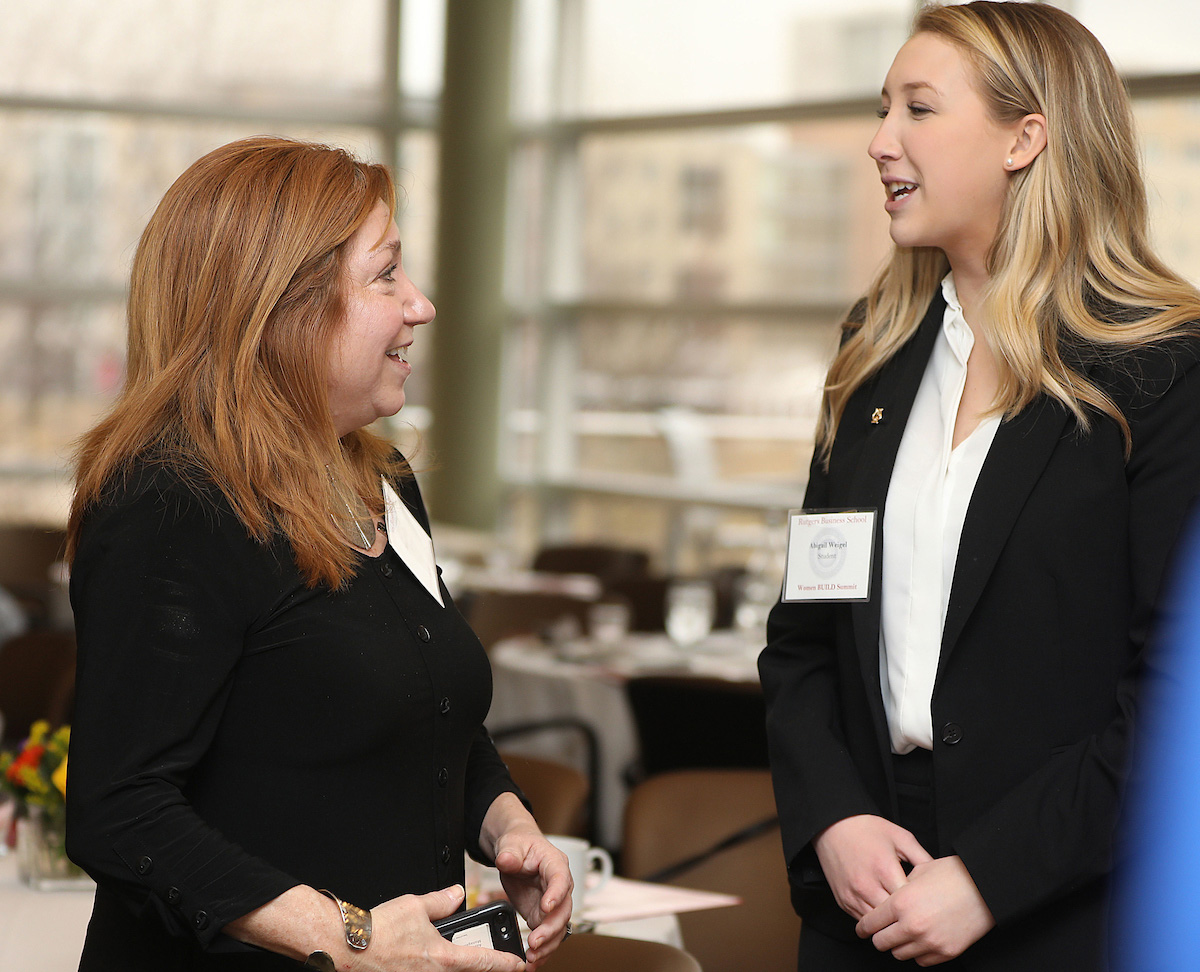 Corporate Sponsors
Women BUILD works in conjunction with major corporations who support its mission. Students in the program will have the opportunity to engage on a regular basis with BUILD's corporate sponsors as well as senior women executives with sustained connections to Rutgers Business School.