RBS New Brunswick Celebration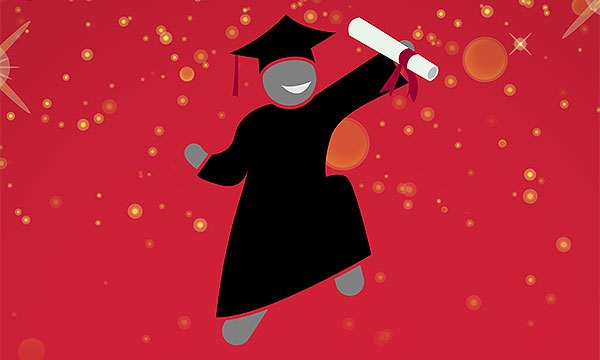 Join us for an RBS Celebration
Sunday, October 24, 2021
Rutgers Athletic Center - 9:30–11:30 a.m.
Doors to the RAC will open 60 minutes prior to the event

Now is the time to celebrate your graduation.
Now is the time for Rutgers Business School to recognize your accomplishments in person.
Now is the time to come together and shine!
Join the celebration events planned by Rutgers Business School in New Brunswick, at which time you will be honored in front of your guests along with other members of the Classes of 2020 and 2021. This is your time to cross the stage, rekindle relationships in person, visit your favorite places on campus, and honor your achievements.
Masking
Everyone in attendance will be required to wear a mask, as per Rutgers University guidelines. Graduates will be able to remove their mask to walk across the stage, and will need to put it back on as soon as they exit the stage.
Regalia
For the October celebration, regalia is not mandatory. If you prefer not to wear regalia, we ask you to dress in business attire to cross the stage. The deadline to purchase regalia is October 1st
Parking
 
Parking registration is not required for the ceremony.   Parking is available in the Yellow and Green Lots.
 
Tickets
 
Tickets are not required to enter the RAC and there is no limit to the numbers of guests you may bring.
Other Information
Upon entering the RAC, graduates should make their way to the RAC floor level, using the North and South Hallways and proceed down the stairwells. Locate the tables with staff members who will provide you with your Individual Grad Card which will contain a bar code. Please do not bend or tear the card. Cards will be scanned on stage. You will then be escorted to your seat on the RAC floor. We also ask that guests find seats as quickly as possible, to avoid crowding in the concourse area.
As always, if you or anyone in your party does not feel well the day of the celebration, please stay home~
Additional information for the Weekend Celebration