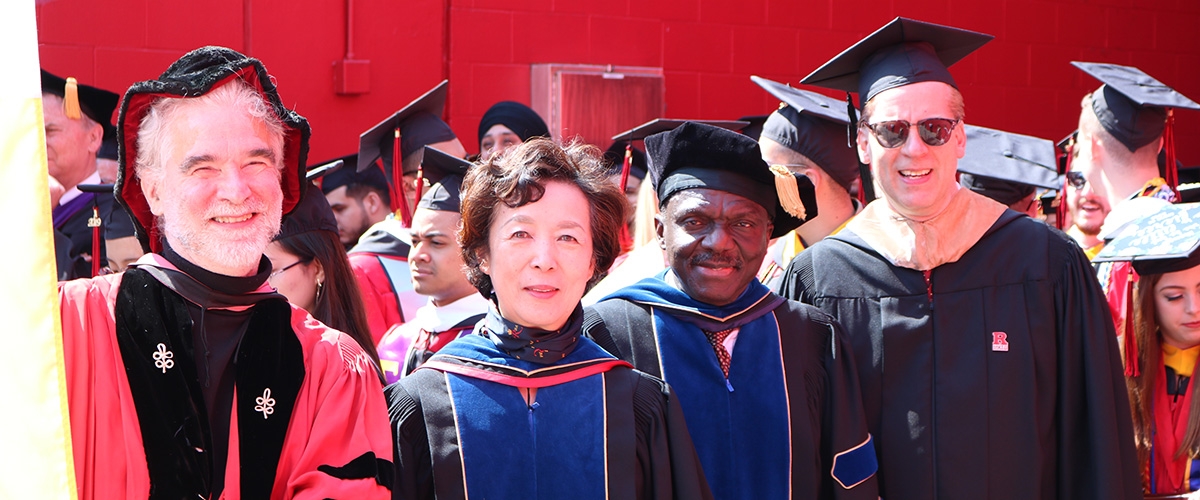 Celebrating Our Students- RBS Faculty
Congratulations Class of 2021!
The RBS faculty are proud of the accomplishments of the Class of 2021. We wish you well and congratulate you on achieving an important milestone in your life. View a congratulatory message from some of your favorite professors in honor of your achievements and join a professor live on one of the dates below to interact and share your experiences as a part of their class.
Accounting and Information Systems Faculty
Live Celebration
Monday, May 24, 2021, 8:00 PM-10:00 PM
Accounting Faculty Room
Live Celebration

Hilal Atasoy

Leonard Goodman

Disen Huang

Hussein Issa

Ryan McDonough

Sarah O'Rourke

Anthony Pochesci

Savita Sahay

Marshall Saunders

Frank Stangota

Evan Wasserman

Winnie Westcott

Claire Yan

Li Zhang

Join the celebration
Finance and Economics Faculty
Live Celebration
Tuesday, May 25, 2021, 8:00 PM-10:00 PM
Management and Global Business Faculty
Live Celebration
Wednesday, May 26, 2021, 8:00 PM-10:00 PM
Management Science and Information Systems Faculty
Live Celebration
Thursday, May 27, 2021, 8:00 PM-10:00 PM
Marketing Faculty
Live Celebration
Friday, May 28, 2021, 8:00 PM-10:00 PM
Supply Chain Management Faculty
Live Celebration
Monday, May 31, 2021, 8:00 PM-10:00 PM