Kaltura in Canvas
Faculty Resources and Tutorials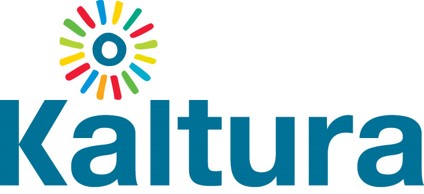 What is Kaltura? - Video creation, management, and streaming 
Kaltura Capture provides you with an easy to use tool to create video content, whether you are narrating a PowerPoint presentation, using screen capture technology or simply communicating via a webcam.  Basic editing is available as well to facilitate creating flipped content, presenting demonstrations, and providing feedback.   
When should I use Kaltura Capture? 
We recommended using Kaltura for Asynchronous lecture capture.  Kaltura Personal Capture offers users the ability to capture both screen and camera in just one click. 
Kaltura how-to resources 
Pedagogical Best Practice Recommendations 
It is often harder to focus on a video than on a person! The ideal maximum length for educational videos is 6-9 minutes. As videos go longer, student engagement decreases. Keep videos short and lively. 
Each chunk can be separately recorded, uploaded, and placed in a sequence in Canvas. 
To make sure that you have good sound quality. Consider using a headset with an external microphone to capture better audio. 
Consider ADA compliance. Automatic closed-captioning is not perfect. Speak clearly and not too quickly to make the content as accurate as possible. 
Carefully prepare a script or outline to minimizes redundant and extraneous information.