Transfer Academic Credit (TrAC) System
The Rutgers TrAC System allows newly admitted students to enter, track, and submit their academic record electronically to Rutgers University to obtain a preliminary transfer credit evaluation.
For your convenience, here is a step-by-step guide to help you navigate the TrAC System.
Transfer Credit
Click here to view your transfer evaluation. Your transfer credits are from the initial final transcript you submitted for admission. Updated transcripts must be submitted to ensure transfer credit accuracy. All final transcripts must be sent to:
Paper Transcripts
Undergraduate Admissions Operations Center
Rutgers, The State University of New Jersey
65 Davidson Road, Room 202
Piscataway, New Jersey 08854-8097
Electronic/Digital Transcripts
If your college registrar requires an email address to send official college transcripts, use transcripts@admissions.rutgers.edu.
Please note that additional transfer credits will be updated during the academic semester. To see the transfer credits you have been awarded thus far, check "My course list" on Degree Navigator.
Credit is given for courses taken at accredited colleges and universities, as long as you've earned a C or better. New Jersey Community College students may consult NJ Transfer for more information about transfer credit.
If you are transferring from a foreign university, please have your credits evaluated by the World Education Services or one of the NACES members prior to submitting your transcript(s) to us.
For more information on acceptable transfer credits, please click below
New Transfer Student Registration
All newly enrolling students must sign up for a Placement Test and Registration date. You must sign up through this database even if you think you will be exempt from the placement exam.
Sign up for Placement and Registration
During Rutgers Business School registration, you will be getting an overview of the following:
Academic policies
Career services
Registration assistance for your first semester courses
If you cannot attend due to extenuating circumstances, please notify us at least two weeks prior to your assigned date.
If you have any questions or concerns, please feel free to contact Dean Lucille Foster at lufoster@business.rutgers.edu or 973-353-5544.
Rutgers Newark Orientation (SOAR)
New Student Orientation provides the information that is needed for a smooth and successful transition to life at Rutgers Newark.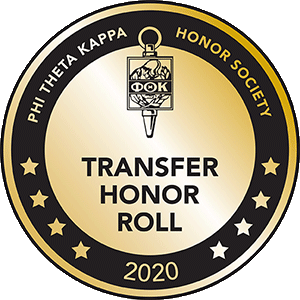 Phi Theta Kappa Transfer Honor Roll
The Phi Theta Kappa Honor Society has recognized Rutgers University - Newark's commitment and investment of resources to support community college transfers.