Black and Hispanic MBA Association
Our mission is to promote and encourage professional networking and social interaction among Black & Hispanic MBA students, Rutgers Business School, and the corporate sector.
Our goals include the following:
Increase the number of underrepresented minorities in the MBA program as well as in the corporate world by fostering mentoring relationships with alumni to MBA's
Promote and coordinate with local chapters, like NSHMBA & NBMBA, for networking events
Host speaker events for students to learn about topics like networking and career progression
Register your e-mail address here for news and events. You can also connect with us on Facebook. Contact us by e-mail at blackandhispanic.rbsmba@gmail.com.
President
Daphni Sawyer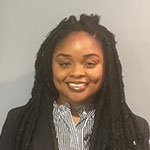 Vice President
Tashawna Downer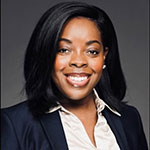 Treasurer
Lawrence Feltz