Business Association of Supply Expertise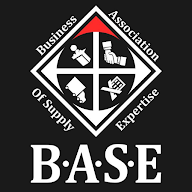 Mission
The objective of this organization is to prompt professional organizations to our student members, promoting technical, analytical, and professional social skills that students will need when in the professional world
About BASE
The purpose of this organization is to assist students in developing imperative skills that are used in the professional world. This organization, and the skills promoted by this organization are beneficial to all business majors, with a special concentration to Supply Chain majors.
Membership Benefits
Access to all BASE events
Networking opportunities with professional organizations
Participate in Excel Certification Program
Participate in Case Study Competitions
How can I join BASE?
You can become a member by requesting a membership at the link below.
Executive Board Members
President
Cinthya Herencia
Vice President
Donville Robinson
Events Director
Mariam Iskander
Marketing Director
Phoebe Pilapil
Chief Liaison Officer
Aneri Patel
Chief Operating Officer
Rushil Shah
Follow us on Social Media!