Ascend: Pan-Asian Leaders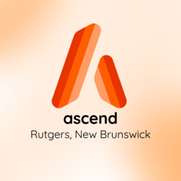 Mission
The mission of Ascend - Rutgers, New Brunswick, is to continuously influence and encourage professional development in students while serving as a collective voice for the Asian and Pacific Islander community in the field of business. And to build a community for Asian and Pacific Islander students through social and culturally-themed events.
About Ascend Pan-Asian Leaders
Ascend Pan Asian Leaders is a dynamic and influential organization dedicated to empowering Pan-Asian professionals and leaders across various industries. With a mission to foster the growth of its members and enhance their impact in the business world, Ascend is committed to creating a strong and vibrant community of diverse talents. Ascend's objectives include cultivating the growth of professional skills for our members, providing professional opportunities for our members, encouraging a continuous presence of Asian and Pacific Islanders in the business professions, promoting a high standard of professional ethics, and serving public interests in the community.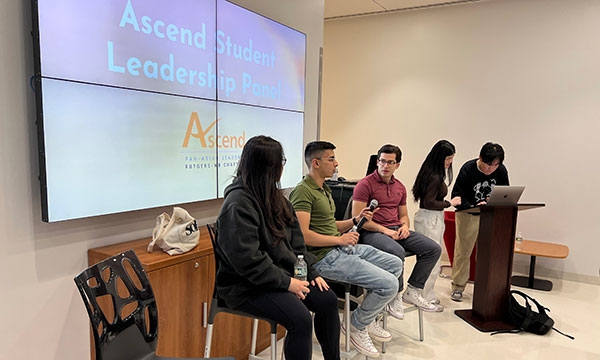 Membership Benefits
● Access to a vibrant and diverse community of Pan-Asian professionals and leaders.
● Networking opportunities with industry experts, corporate executives, and influential leaders.
● Exclusive invitations to workshops, seminars, and conferences on professional development and leadership.
● Mentorship programs that pair members with experienced mentors for personalized guidance and support.
● Job boards and career resources for finding professional opportunities and career advancement.
● Opportunities to participate in community outreach programs and make a positive impact on society.
● Participation in leadership development programs and skill-building sessions.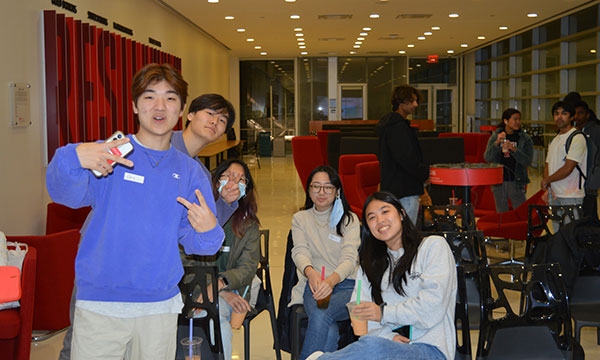 How can I join Ascend?
Attend general interest meetings.
Board Members
2023-2024
President: Rohan Duriseti
Vice President: Kaitlyn Lee
Treasurer: Shreyank Yelagoila
Secretary: Katelyn Ng

Connect with us on Social Media!