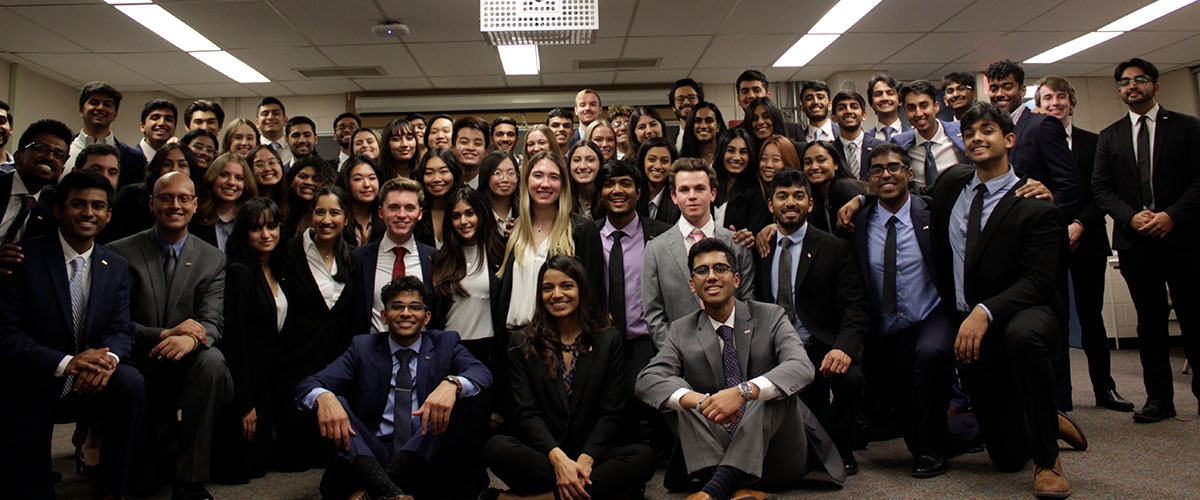 Phi Chi Theta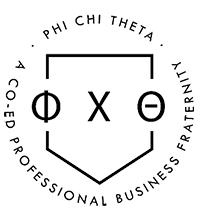 PCT's Mission
Be it known that the mission of Phi Chi Theta, a national professional fraternity, is to: Provide an opportunity to develop and practice those professional leadership skills and abilities necessary to succeed in the business community; Provide a local and national network to share resources, ideas and concepts; Instill in its membership those values, codes and creeds which will enable participation in a rapidly changing world: and Enable members to develop the business astuteness necessary to achieve high esteem and success in their chosen fields.

About PCT
Phi Chi Theta is a Co-Ed Professional Business Fraternity that welcomes all Business, Economics, Human Resource Management, and Computer Science majors and minors. We pride ourselves on bringing a new kind of fraternity to Rutgers centered on brotherhood, service, and professionalism.
Since our fraternity's inception, we have grown and thrived at Rutgers. Professionally, our brothers continue to receive internships and full-time offers from Fortune 500 companies such as Goldman Sachs, J.P. Morgan, Morgan Stanley, Google, Johnson & Johnson, Amazon, Unilever, Deutsche Bank, the Big Four, and many more. We also have a strong commitment to community service with active participation in Dance Marathon, Scarlet Day of Service, Alternative Breaks, and more. Apart from a great professional and academic network, Phi Chi Theta also provides an on-campus family and brotherhood that extends well beyond graduation.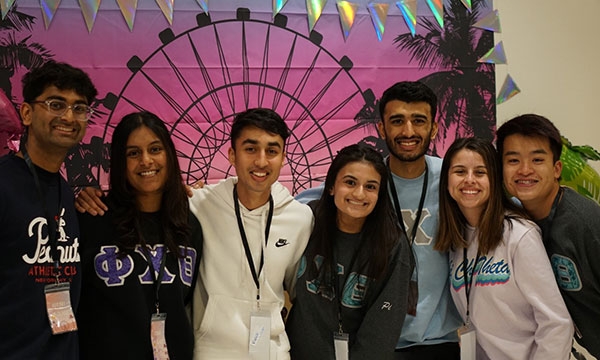 Membership Benefits
• Create new memories
• Meet new people
• Create lasting connections
• Get academic help and tutoring
• Get access to a strong alumni network
• Develop professionally
• Give back to the community
• Participate in nationally sponsored professional events
• Brotherhood trips throughout the year beyond Rutgers University
• Scholarships

How can I join Phi Chi Theta?
During our recruitment period, we welcome all Business majors and minors, as well as Human Resources and Management, Computer Science, and Economics majors to learn more about the fraternity. Undecided freshmen with an interest in business in their first semester are not eligible to become a new member, however, are highly encouraged to attend rush events. Students interested in joining the fraternity must:
        1) Have a minimum cumulative GPA of 2.5  
        2) Have completed at least 12 academic credits (AP/high school credits do not apply)
        3) Complete our official semester recruitment application
        4) Register with Rutgers official membership recruitment application 

2023-2024 Board Members
Executive Vice President
Prerana Thippesha
Vice President of Internal Affairs
Jonathan Bellinghausen
Vice President of Finance
Jai Jhaveri
Vice President of Events
Smruthi Sathya
Vice President of External Affairs
Zehra Macktoom
Connect with us on Social Media!