Rutgers Business Governing Association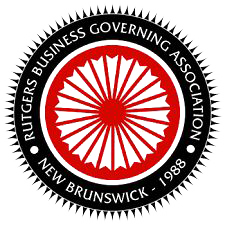 Mission
We are here to contest for our students and their rights and are responsible for addressing both academic and co-curricular issues. RBGA consists of strong, effective leaders who are looking to make a difference in our community.
About RBGA
The Rutgers Business Governing Association (RBGA) is the student governing body of the Rutgers Business School (RBS). We are the voice of the Business School students to the rest of the University and act as a liaison between faculty, administration, and students.
Membership Benefits
Firsthand experience to the inner workings of the Business School
Ability to learn from peers and upperclassmen in an informal yet professional environment
Become a difference maker for all RBS students by running your own events and initiatives with guidance from the Executive Board
How can I join RBGA?
Send an email to rbga.rbs@gmail.com.
2022 - 2023 Board Members:
President
Natasha Kanitkar
Vice President
Jonathan Bellinghausen
Chief of Staff
Sania Abbasi
Parliamentarian
Marianne Cherayil
Connect with us on Social Media!