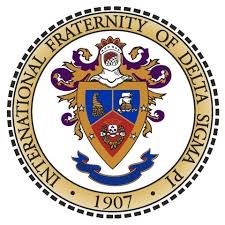 Mission
Delta Sigma Pi is a professional fraternity organized to foster the study of business in universities; to encourage scholarship, social activity and the association of students for their mutual advancement by research and practice; to promote closer affiliation between the commercial world and students of commerce; and to further a higher standard of commercial ethics and culture and the civic and commercial welfare of the community.
About Delta Sigma Pi
The International Fraternity of Delta Sigma Pi is one of the largest professional and business fraternities in the world. It was founded on November 7, 1907 at the School of Commerce, Accounts and Finance of New York University, New York, New York and is currently headquartered in Oxford, Ohio. The Fraternity has 296 collegiate chapters with over 280,000 initiated members worldwide. Since 1907, we have been at the forefront of professional development and academic excellence among business undergraduate students across the globe.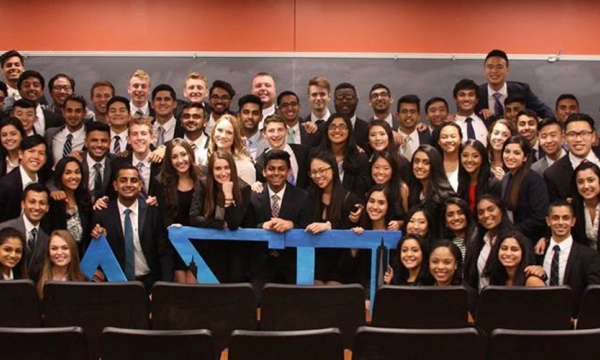 Membership Benefits
• Exclusive brothers-only professional events, including career fairs, guest speaker series and networking days
• Annual & semesterly social events on campus for brothers and their guests
• Tutoring and academic help for courses within and beyond RBS curriculum
• Internship and full-time career placement assistance
• Networking opportunities with chapter connections in Fortune 500 companies
• Access to national fraternity hub, which provides career opportunities, scholarship resources and student discounts
• Resume critique & mock interviews with experienced brothers or alumni
• Yearly chapter trips during summer, winter and spring vacation - Rho Tau brothers have previously visited Cancun, Punta Cana, the Poconos, and Europe!
• A lifelong brotherhood in a prolific, historic organization of esteemed individuals in business!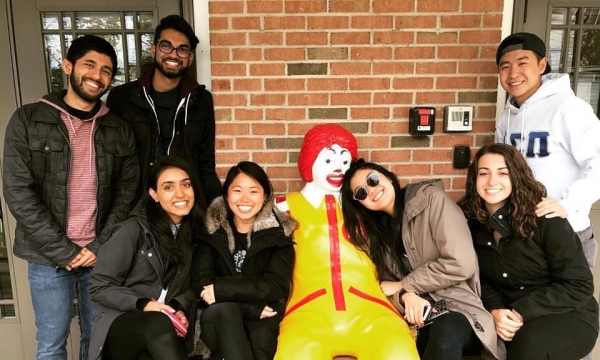 How can I join Delta Sigma Pi?
Joining Delta Sigma Pi requires a process of recruitment, pledging, and initiation. You must also qualify with university policies of academic standing and conduct in order to join a Greek organization. Students in the following majors are eligible to apply to join: Business majors, Economics, Human Resources, and Environmental Economics. Attend recruitment events during the beginning of the semester and then apply to be a part of the pledging and initiation process. Details on requirements and more about the process can be found on our website (rutgersdsp.org).
Executive Board Members
Senior Vice President
Pranjal Singh
VP Chapter Operations
Aristotelis Pourpoulakis
VP Scholarships and Awards
Jackelyn Sanchez
Follow with us on Social Media