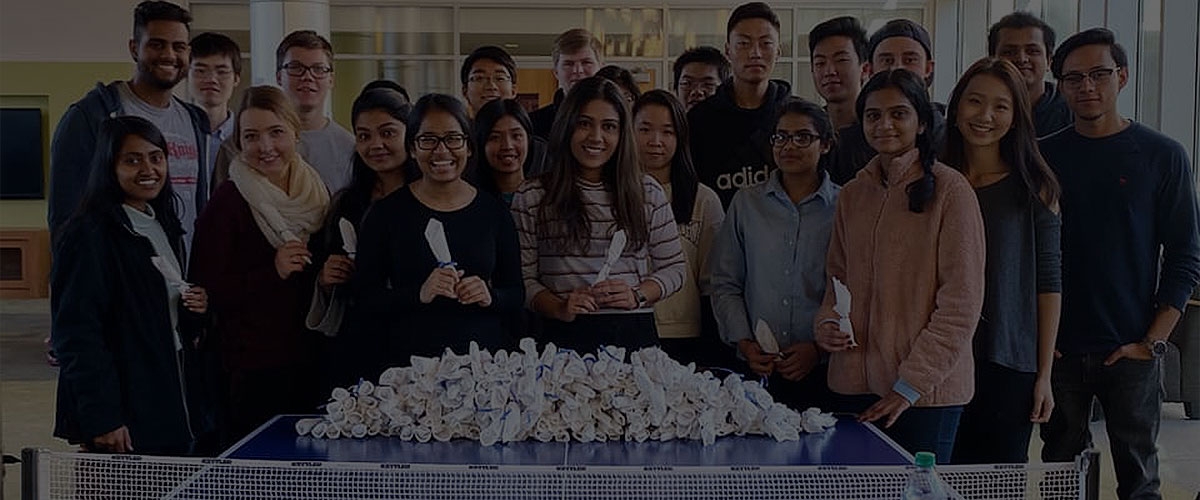 Beta Alpha Psi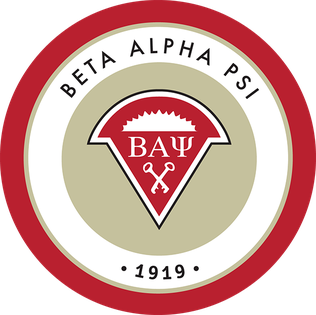 Beta Alpha Psi is an International Honor Society for Financial Information Students and Professionals.
Mission
Beta Alpha Psi is a nonprofit international honorary and service organization for accounting, finance, and information systems students. Beta Alpha Psi provides opportunities for development of technical and professional skills to complement university education; participation in community service; and interaction among students, faculty, and professionals
About BAP
Beta Alpha Psi's primary objective is to encourage and recognize academic and professional excellence in the financial information field. Beta Alpha Psi promotes the study and practice of accounting, finance and information systems. It also provides opportunities for personal growth, service, and association between members and professionals who practice careers in these fields. The organization strives to encourage a sense of ethical, social, and public responsibility.
Membership Benefits
Professionalism
Reputation: Beta Alpha Psi is nationally recognized and respected by the business community as a premier collegiate organization. The reputation of Beta Alpha Psi can open doors to outstanding career opportunities in the fields of finance, accounting and information systems. Potential employers know that when they see Beta Alpha Psi on a resume, they are getting the best!
Professional Development: Beta Alpha Psi's focus is on professional growth and team development. In this regard, members will learn from a wide variety of business professionals on life skills essential for long-term success in the 'real world'. You will participate in activities such as interview skills seminars, resume workshops, networking development workshops, etiquette dinners, and a Mentor Program. Whether you are learning about personal financial planning, corporate governance, leadership, information technology, or lifestyle management, Beta Alpha Psi will add tremendous value to your education and career.
Networking/ Corporate Relations: As a member, you will have many opportunities to network with business professionals from numerous corporations and firms, many of whom are members of Beta Alpha Psi. Our professionally hosted events, will help you learn effective networking techniques and you will be able to test and development these skills at our numerous social and recruiting events.
Scholarship
Achievement: Beta Alpha Psi is acclaimed internationally as the premier professional honors society. Accordingly, when an employer sees that someone is a Beta Alpha Psi member, they know they are looking at an academically accomplished individual.
Opportunities: As a member, you are eligible to qualify for a variety or exclusive scholarship opportunities through the local, regional and national organizations.
Mentorship: New members will be assigned a Senior mentor who will provide professional, social and academic support. Each mentor will help their mentee network at social and recruiting events and will be a source for academic help or advice.
Value
Experience/ Bonding: Membership is a great way to meet people of similar interests and goals. Members can develop new friendships and meet new and interesting people through various community service, professional development, and social activities.
Future Contacts: Beta Alpha Psi is a great way to network with firms you feel may be of interest to you come time you seek an internship of full-time position. It is also a great way to develop strong contacts with firm professionals as wee as faculty members.
Community Service: You will participate in a program called Volunteer Income Tax Assistance (VITA). Every Saturday from February to April, you will have the opportunity to give back to the New Brunswick community by doing tax returns for underprivileged members of the community. The chapter is also launching a financial literacy program this fall to help uneducated people better understand the complexities of personal finance. Finally, members will give back to campus by tutoring Intro to Financial Accounting students that are having a tough time.
How can I join Beta Alpha Psi?
We have general interest meetings at the beginning of each semester. Over the course of the semester, you may reach out to thetamu.bap@gmail.com to gain insight on how to join BAP.
2020-2021 Board Members
| | |
| --- | --- |
| President | Ankita Kodali |
| Vice President | Alejandro Funez |
| Financial Director | Sunny Patel |
| Administrative Director | Steven Marroquin-Juarez |
| Community Service Director | Bharvi Patel |
| Marketing Director | Alexis Higginbotham |
Connect with us on Social Media!
Facebook Instagram Website LinkedIn
For more information, please email: