Rutgers Corporate Finance Society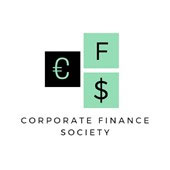 Mission
The purpose and goals of this organization shall be to prepare students for careers in the corporate finance industry. We focus on placing students in corporate finance, and treasury positions at leading firms.
About Us
We will host a wide range of educational and networking activities throughout the academic year, giving students opportunities to obtain and succeed at interviews. Additionally, our mentorship program will connect students with industry professionals to further enhance their knowledge. Our meetings and workshops are specifically designed to help students stand out to the leaders in corporate finance.
Membership Benefits
A chance to learn about other areas in corporate finance
Opportunities to network with alumni
Resume critiques
How Can I Join the Rutgers Corporate Finance Society?
Apply to our fellowship and mentorship programs
Attend our semester events
Executive Board Members
President: Nandita Shyam
Senior Advisor : Sriven Sikhinam
Internal Vice President: Raj Naik
External Vice President: Kanika Chhibber
Treasurer: Eesha Mukkamala
Marketing Director: Aishwarya Kanagala
Design Chair: Anthony Kim
Media Chair: Bhuvi Boda
Web Development Chair: Jeel Patel
Academic Director: Isha Patel
FP&A Chair: Shankhadip Chakraborty
Treasury Chair: Nikhita Kashi
Mentorship Director Sanjna Khanna
Co-Alumni Relations Chair: Ameel Jani
Co-Alumni Relations Chair: Ishani Takyar
Co-Director of Events: Sanjana Yadav
Co-Director of Events: Maya Steinberg
Programming Chair: Srishti Sen
Events Chair: Sriya Commuri
Co-Director of Corporate Relations: Isabella Vega
Co-Director of Corporate Relations: Shazaib Sahito
Corporate Relations Chair: Aashna Parikh
Case Competition Chair: Nimai Sanikop
Connect with us on Social Media