Association of Latino Professionals for America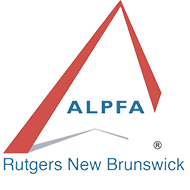 Mission
Our mission is to grow our diverse and inclusive ALPFAmilia by creating community, opportunity, and impact for students through company, professional and personal development events.
About ALPFA
The Association of Latino Professionals for America (ALPFA) is the largest campus-led Latinx organization in the country. Established in Los Angeles in 1972, ALPFA carries the mission of empowering and developing Latinx men and women as leaders of character for the nation in every sector of the global economy. 
ALPFA Rutgers New Brunswick was charted at Rutgers University-New Brunswick in 2008. As of 2017, we have more than quadrupled in size, impact, and opportunities to offer our members.
As a Student Chapter of ALPFA, we aim to provide Rutgers Business Students and beyond the opportunity to connect with each other and industry-leading companies. Our members gain direct exposure to recruiters and program leaders who assist them in securing internships, co-ops, full-time offers, and more.
Our members also gain special access to exciting social events and the opportunity to bond within our ALPFAmilia, a unique term coined by ALPFA to describe the unity ALPFA members nationwide share.
At the National level, ALPFA serves more than 95,000+ professional and student members across the country and our members gain exclusive access to most of the tri-state area's Professional and Student Chapters. ALPFA RU NB has direct access to hundreds of student members and professionals in New Jersey and New York alone.
As an organization, we aim to be as inclusive as possible and welcome members from any background and any school within the Rutgers University-New Brunswick campus.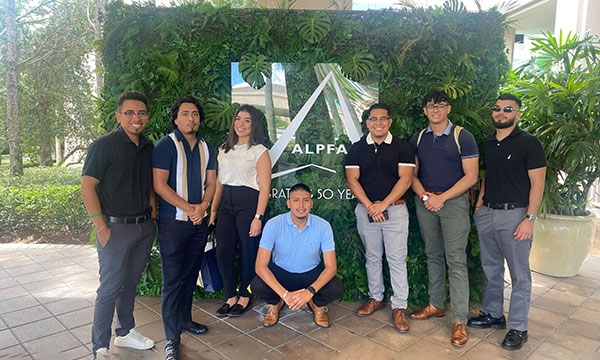 Membership Benefits
● National ALPFAmilia bond with over 95,000+ students and professionals
● Access to ALPFA National events such as the ALPFA National Convention and Regional Symposiums
● Interact with other ALPFA chapters across the state
● Professional and Personal Development Events
● Direct Recruiter Access at Company Events
● Leadership Opportunities on our Committees and Executive Board
● Special communication channel for all things ALPFA, school, events,
opportunities, and beyond
● Fun social activities and get-togethers
● A lifelong support network!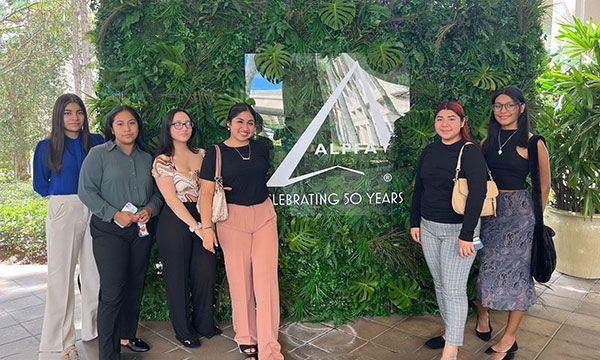 How can I join ALPFA?
Learn more about our club by attending our events! We have a formal application process and accept students on a rolling basis. For more information including the membership application, please visit our website at alpfarunb.org and or contact our email with any questions at alpfanewbrunswick@gmail.com.
2022-2023 Board Members:
President
Kimberly Santiago
Vice President
Peter Patino
Director of Community Service
Bryant Yancha
Director of IT
Gabriela Hernandez
Director of Fundraising
George Vazquez
Director of Marketing
Jose Polanco
Director of Membership
Axel Caballero
Events Coordinator
Betsybell Sanchez
Director of Professional Development
Brian Lizarzaburu
Connect with us on Social Media!